8 Oak Lane
Inspired by all things current, clever and creative.
Aquiesse
Innovative, classic & timeless home fragrance brand
Beaucoup Designs
Add beauty and shine to your life with jewelry for every style!

Bella il Fiore
Be Pretty. Be Creative. Be Playful.
Bella Tunno
A "Born to be Bright" line of baby and mama NECCESSORIES with a big focus on philanthropy.
Blue Gem
Trending & timeless eyewear featuring sunglasses and readers.
Blue Planet
Eco-Friendly & socially responsible sunglasses and readers for Women, Men and Kids.
Boulevard
A fresh approach on the classics! Totes, cosmetics, and everday accessories.
CAI – Cool & Interesting
Unique, up-to-date styling and quality craftsmanship for your jewelry wardrobe
Canvas
Quality on trend fashion jewelry for women of all ages.
Chavez for Charity
Colorful bracelets, earrings and necklaces, and gives 25% of gross profit to charities.
Chez Gagne
Letterpress cards, wine tags, cocktail paper clips, mugs and more!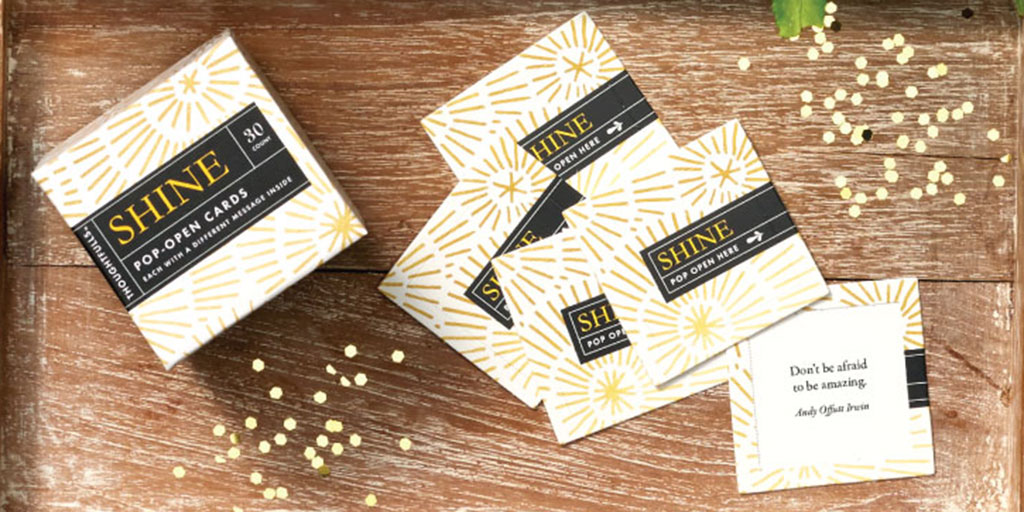 Compendium
Live Inspired thru this line of giftable books, stationery, greeting cards & children's products.
Design Loop
Products that blend beauty and function to brighten the everyday. Get in the Loop.
Designworks Ink
Innovative products for writers of notes, letters and stories
Eccolo Ltd.
Worldly goods for the traditionalist in a modern world.
Elegant Baby
America's favorite Heritage Baby Brand. Creating the most treasured baby gifts since 1967.
Farmhouse Fresh
Bath. Body. Whimsy.
Fatty Sundays
Inspired by Mom's recipe, sisters Ali + Lauren are reinventing their fave sweet+salty treat!
Govino
It's not glass…it's govino! Where design meets durability!
Hot Sox
Making fashion socks that make a fashion statement since 1971.
Ink + Alloy
Designs that evoke a modern free-spirited sophisticate
Jimmyrockit
Handmade American made leather and exotic skin accessories.
Ju Ju Jams
Stylish loungewear, sleepwear and pajamas with a fashionable flair and our signature built-in bra.
Kitsch
Fun, fashion forward jewelry and hair ties.
Little Words Project
Female empowerment bracelets you wear then share and track with unique code on your tag.

Living Royal
The coolest socks on planet Earth!
Lucky Feather
Happiness, inspiration and joy…are the most incredible gift to give…even for yourself!
Margot Elena Brands
Featuring Lollia, Tokyomilk, Library of Flowers, The Cottage Greenhouse and Love+Toast.
Milkbarn
High quality materials and modern designs create a truly unique array of baby gifts and apparel.
Mona B
Hand-crafted canvas handbags are eco-friendly, unique and fashionably chic.
Natalie Ryane
Celebrate every day with a smile! Paper, gift and office necessities.
Occassionally Made
Designer and manufacturer of classic giftware with a trendy twist!
Olivina Men
A range of natural grooming products designed for the modern man.
Paddywax
Artisanal home fragrance hand poured in Tennessee since 1996. Soy wax blended candles.
Poo~Pourri
The ORIGINAL Before-You-Go toilet spray!

PurseN
Exclusive line of travel accessories. Featuring the new travel pillow on Oprah's list 2016.
Q Squared
A fresh take on casual dining. The pioneer of superior quality melamine.
R. Nichols
Bringing JOY into everyday life with our stationery, gifts, and paper goods!
Rain Caper
RainCaper is a Reversible, hooded, soft & silky rain cape, includes travel zip pouch.
Rinse Bath & Body
Handcrafted natural bath and body products including essential oil roll-ons, deodorants, and soaps.
Rustic Marlin
Handcrafted custom wood signs, furniture and decor for your home. Made in the USA.
San Diego Hat Co.
Fashionable and functional headwear and accessories for Women, Men and Kids.
Sara Kety
Sara Kety are the funniest Snapsuits on the market!
Sass & Belle
The perfect line for cute home décor and unique gifts. Our range of on-trend products will bring a smile to your face.
Shade Critters
UPF 50+ fashion, swimwear, accessories, and more for kids and tweens.
Shiraleah
Affordable, trend-driven fashion accessories and home décor for boutiques and retailers nationwide.
Skeem
Sleek, beautiful candles, matches & gifts that smell just as great as they look.
Skinny & Co.
Skinny Coconut Oil® 100% Raw | No Additives | Small Batch | Patented Coconut oil
Slant Collections
Fashionably fun, best-selling gift items with trendy, colorful designs.
Swig
Super cute drinkware that keeps your beverages extremely cold (or hot). Take a swig!

Taylor Elliott Designs
Inspirational and adorable desk accessories & gifts!
The Casery
The Casery is a fashion phone case company with a West Coast vibe. Protect the one you love!
Top It Off
Unique gifts and accessories for women of all ages.
Torched
Creative craft beer products handmade in Tampa, Florida. GET TORCHED
Urban Agriculture
Making organic gardening simple.
Zoocchini
Beautifully Different... hooded bath towels, baby towels, animal character towels and much more!