8 Oak Lane
Inspired by all things current, clever and creative.
Adybelle
On-trend tees with fun designs! Your favorite shirt in the closet!
Aquiesse
Innovative, classic & timeless home fragrance brand

Ariel's Promise
Add beauty and shine to your life with jewelry for every style!

Bella il Fiore
Be Pretty. Be Creative. Be Playful.
Bella Tunno
A "Born to be Bright" line of baby and mama NECCESSORIES with a big focus on philanthropy.
Blue Gem
Trending & timeless eyewear featuring sunglasses and readers.
Blue Planet
Eco-Friendly & socially responsible sunglasses and readers for Women, Men and Kids.
Brouk & Co
We're committed to creating quality, custom home and travel ware designed for the modern man.
CAI – Cool & Interesting
Unique, up-to-date styling and quality craftsmanship for your jewelry wardrobe
Canvas
Quality on trend fashion jewelry for women of all ages.
Casery
Casery is a fashion phone case company with a West Coast vibe. Protect the one you love!
Chez Gagne
Letterpress cards, wine tags, cocktail paper clips, mugs and more!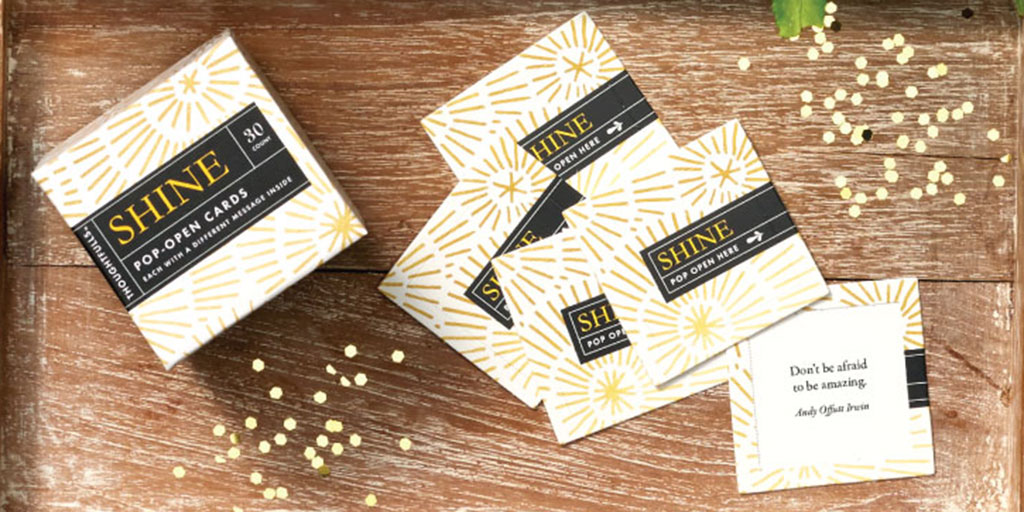 Compendium
Live Inspired thru this line of giftable books, stationery, greeting cards & children's products.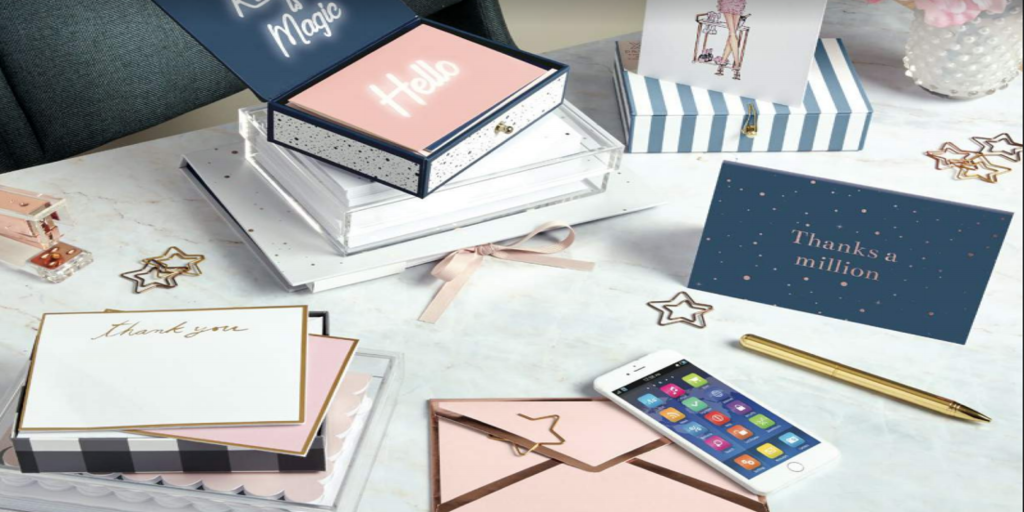 CR Gibson
Creating gifts and products that capture memories and brighten lives.
Crazy Cool Threads
Christ centered clothing to reach and influence people.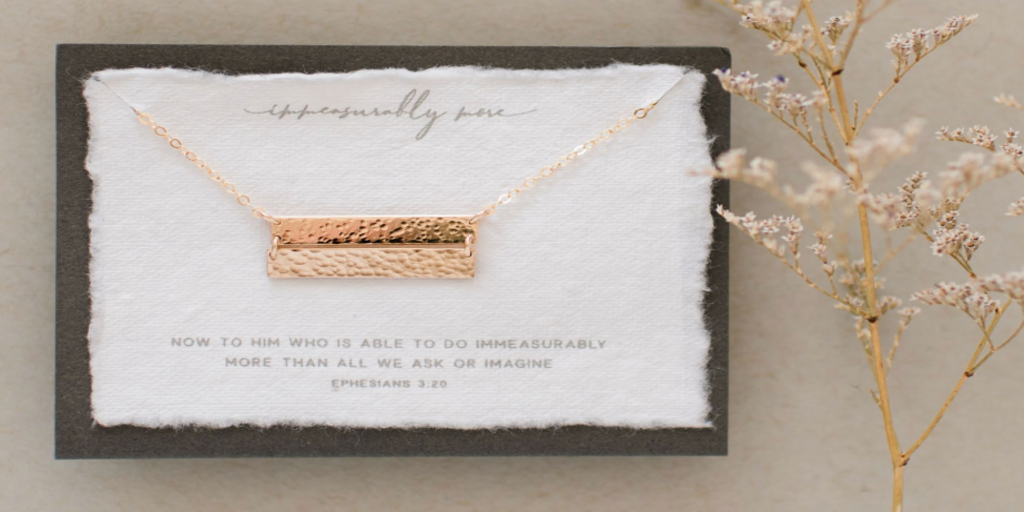 Dear Heart
Delicate jewelry brand striving to design pieces that create conversations about Jesus.
Designworks Ink
Innovative products for writers of notes, letters and stories
Eccolo Ltd.
Worldly goods for the traditionalist in a modern world.
Elegant Baby
America's favorite Heritage Baby Brand. Creating the most treasured baby gifts since 1967.
Farmhouse Fresh
Bath. Body. Whimsy.
Hobby Life
Lifestyle brand that brings hobbies into your everyday style.
Hot Sox
Making fashion socks that make a fashion statement since 1971.
Ink + Alloy
Designs that evoke a modern free-spirited sophisticate
Kitsch
Fun, fashion forward jewelry and hair ties.
Larissa Loden
Jewelry designed for the bold, the fearless, the elegant and the understated.
Little Words Project
Female empowerment bracelets you wear then share and track with unique code on your tag.

Living Royal
The coolest socks on planet Earth!
LOLA & Co.
LOLA & Co. creates beautiful, handcrafted jewelry which mark important moments in people's lives.
Lucky Feather
Happiness, inspiration and joy…are the most incredible gift to give…even for yourself!
Margot Elena Brands
Featuring Lollia, Tokyomilk, Library of Flowers, The Cottage Greenhouse and Love+Toast.
Milkbarn
High quality materials and modern designs create a truly unique array of baby gifts and apparel.
Mona B
Hand-crafted canvas handbags are eco-friendly, unique and fashionably chic.
Olivina Men
A range of natural grooming products designed for the modern man.
Paddywax
Artisanal home fragrance hand poured in Tennessee since 1996. Soy wax blended candles.
Poo~Pourri
The ORIGINAL Before-You-Go toilet spray!
Pretty You London
Mixing beautiful style, amazing comfort and luxury quality to produce the prettiest loungewear you will ever see!

PurseN
Exclusive line of travel accessories. Featuring the new travel pillow on Oprah's list 2016.
R. Nichols
Bringing JOY into everyday life with our stationery, gifts, and paper goods!
Rinse Bath & Body
Handcrafted natural bath and body products including essential oil roll-ons, deodorants, and soaps.
Sass & Belle
The perfect line for cute home décor and gifts. Our range of products will bring a smile to your face.
Shade Critters
UPF 50+ fashion, swimwear, accessories, and more for kids and tweens.
Shiraleah
Affordable, trend-driven fashion accessories and home décor for boutiques and retailers nationwide.
Skeem
Sleek, beautiful candles, matches & gifts that smell just as great as they look.
Skinny & Co.
Skinny Coconut Oil® 100% Raw | No Additives | Small Batch | Patented Coconut oil
Slant Collections
Fashionably fun, best-selling gift items with trendy, colorful designs.
Studio Oh!
Artistically designed gift and stationery products.
Swig
Super cute drinkware that keeps your beverages extremely cold (or hot). Take a swig!

Taylor Elliott Designs
Inspirational and adorable desk accessories & gifts!
Thought Catalog
A community of creators based in NYC publishing limited edition books.
Winton & Waits
This curated lifestyle brand carries products that are intentionally designed to tell a story.
Zoocchini
Beautifully Different... hooded bath towels, baby towels, animal character towels and much more!